ELLE Singapore's November 2023 issue is a celebration of soft hues and shimmering elegance, with Blackpink's Jisoo taking center stage. Captured by the lens of Gowontae, Jisoo is a vision in pastels, adorned with an array of Cartier's finest jewelry – from twinkling rings to elegant watches and statement necklaces.
The cover's tagline, "All Eyes on Her," couldn't be more fitting as Jisoo embodies the allure of a modern muse. One cover portrays her in a feather-embellished dress, the blush pink hue complementing her complexion, as the Cartier jewelry layers add a luxurious depth to the ensemble.
Jisoo for ELLE Singapore 2023 Photoshoot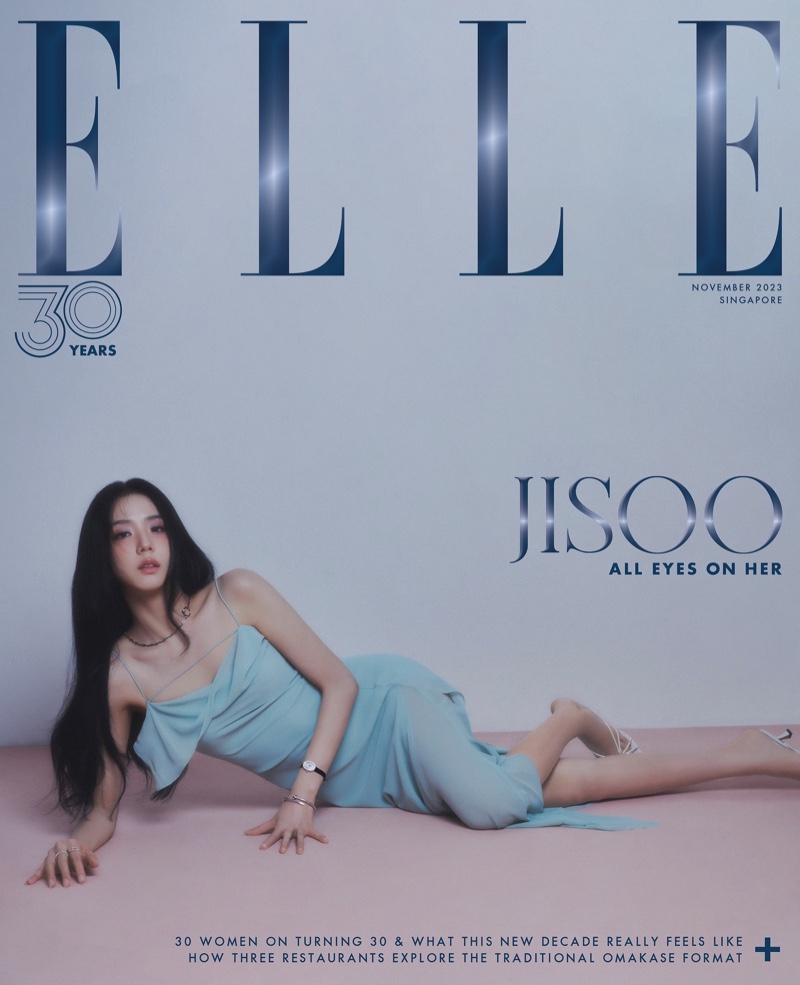 Another standout image presents her in a flowing blue slip dress, the epitome of grace, styled by Yumi Lee. The delicate spaghetti straps of the dress add a touch of sophistication, making it clear why Jisoo is often in the spotlight at high-profile events.
A third cover offers a different facet of Jisoo's versatile fashion persona, featuring her in opera-length gloves that whisper of old-world charm paired with a modern, shoulder-baring top.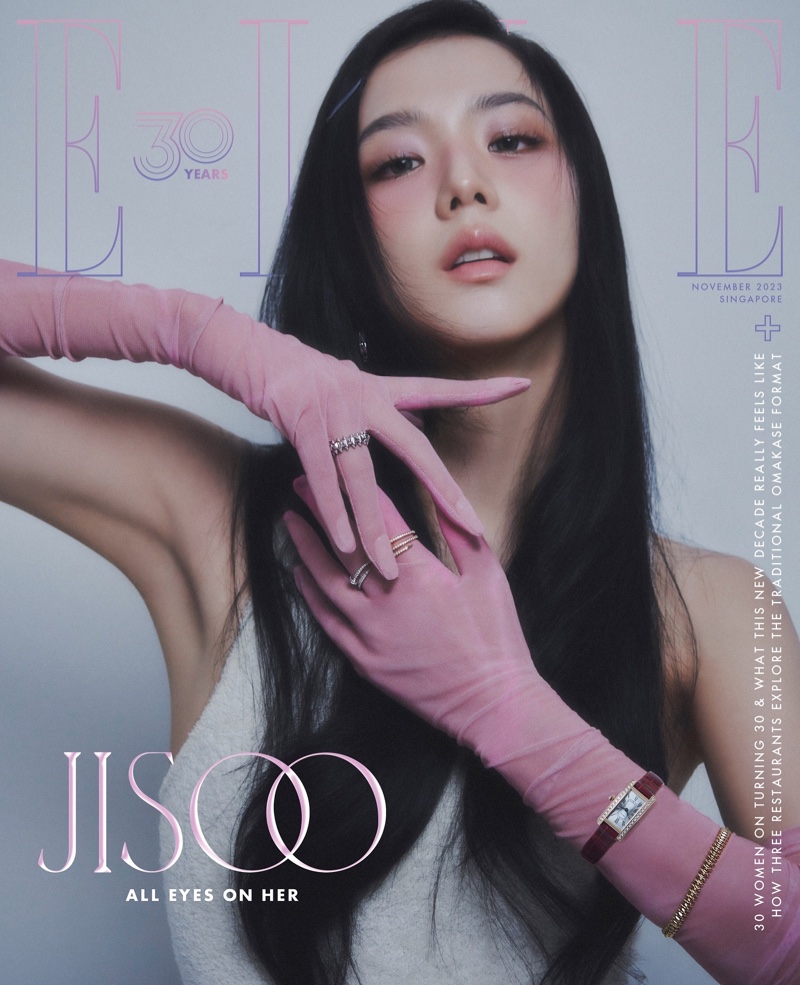 Her hair is styled in cascades of dark waves, a stark yet harmonious contrast to the softness of her attire. Lee Nakyeum's makeup artistry accentuates Jisoo's features with a subtle blush tint, a nod to the natural beauty that she is celebrated for.
Jisoo's fashion journey is dotted with notable highlights, including her appearances in Dior at prestigious events in Seoul and Paris, showcasing her ability to carry international designer wear with poise. Her repeat cover appearance, following Marie Claire Korea, is a testament to her influence in the fashion world.



This story originally Appeared on FashionGoneRogue