Minecraft enthusiasts, get ready to celebrate Halloween in style. With the spookiest holiday of the year comes the perfect time to craft some terrifyingly fun Halloween builds in your favorite blocky world. To mark the occasion we've put together five of the best Halloween Minecraft builds, just for you.
From eerie graveyards to ghostly apparitions, we've compiled a list of some of the best Minecraft Halloween builds you can easily recreate in the sandbox game without the need for specific mods – after all, there are a lot of general Minecraft builds out there, but these are extra spooky.
Pumpkin House
Transforming your base into a giant Minecraft pumpkin has never been easier, just gather materials such as orange wool blocks, orange concrete, stripped acacia logs, and cut red sandstone to find your favorite orange shade to form the outline of your pumpkin. Use black blocks to form the shape of the eyes and colored glass panels for the windows. Enhance the spooky atmosphere with details like spider webs, overgrown weeds, candles, chains, and glow vines. Top it off with sea pickles for that authentic pumpkin glow.
Ghosts
Bring your world to life – sorry I mean end-of-life – with these ghostly apparitions. Craft sculptures made from blocks of white glass and white stained glass panels stacked on top of each other to create an elongated figure. For added character, design a white banner dyed with a creeper's face pattern in black to add on the white glass blocks. These ethereal spirits will give your base a truly haunting ambiance.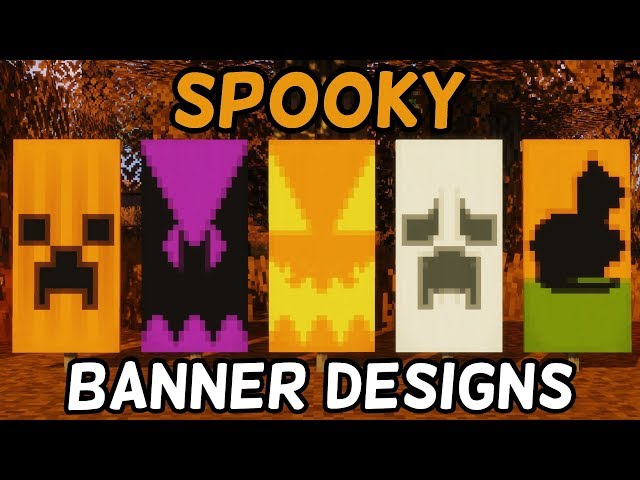 Skeleton Graveyard
The Skeleton Graveyard is better than the average cemetery – especially when it comes to creating a bone-chilling atmosphere. Place headstones made of stone blocks and staircases, and make overgrown skeletons' bones emerge from the ground, much like the Nether Fossils found in the Nether. Scatter skeleton heads, Soul Fire—which can be made by igniting Soul Sand or Soul Soil—and spider cobbs throughout the area. Add candles, lanterns, and eerie signs to make it seem like the space is inhabited by the deceased. You can also spawn a zombie or two underground to add some spooky sounds.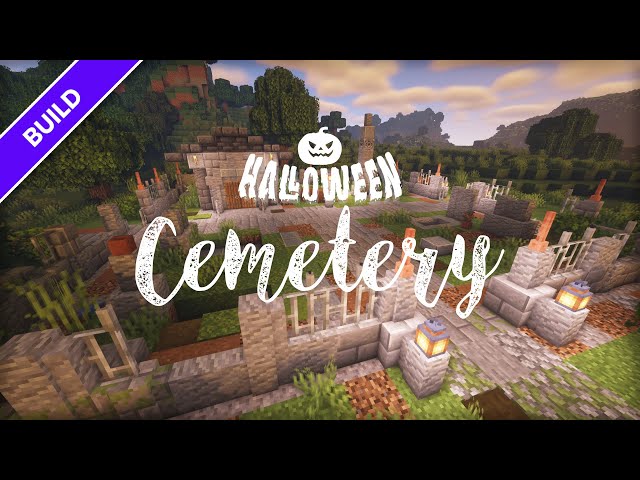 Cult Ritual Location
For an eerie, horror-themed build, bury lecterns one block beneath the ground and top them with books and quills, making them look like they've been half-buried and used for dark rituals. Surround this site with black-dyed symmetrical terracotta blocks and redstone to give it an unsettling dark vibe. Illuminate the area with candles to create a mysterious atmosphere, and leave your friends spooked with similar ritual locations throughout your map.
Take inspiration from TypeCraft's ritual site to add a touch of dark magic to your world: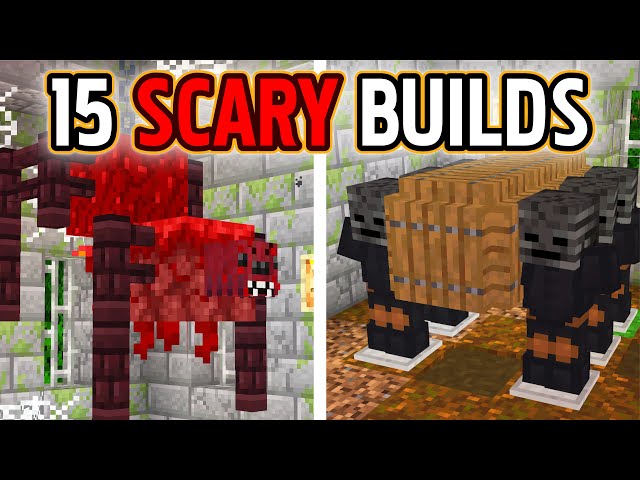 Haunted Hay Bale Maze
Construct a spooky maze using hay bale blocks and fill it with wandering mobs, traps, pumpkin heads, cobwebs, and even hidden candy treasures. Challenge your friends to navigate through the labyrinth while they keep an eye out for ghoulish surprises you scattered around the course—maybe even some traps if you're proficient with Redstone builds.
Here is an example of how Minecraft creators build their own Hay Bale Maze, and it's so boo-tiful: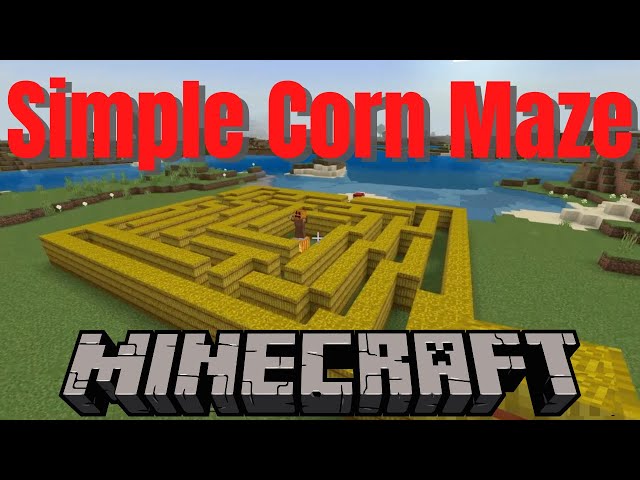 These Halloween-themed Minecraft builds will not only get you into the spirit of the season but also provide an entertaining and chilling experience for you and your fellow players. So, gear up, choose your favorite Minecraft seeds and Minecraft skins, and start creating these hair-raising structures to celebrate Halloween in the world of blocks and monsters. Happy crafting, and have a spooktacular Halloween in Minecraft.


This story originally appeared on PC Gamesn