Set in the South of France, the Tory Burch Holiday 2022 campaign trades in the snow for blue water and golden rays. Oliver Hadlee Pearch took photographs of models Selena Forrest and Abby Champion posing at Jean Pigozzi's renowned Villa Dorane.
Tory Burch Holiday 2022 Campaign
The advertisements make the most of the holiday spirit by incorporating pool floaties, Christmas trees, and string lights. For ensembles, the designs were styled by Benjamin Bruno. When it comes to accessories, some bags that stand out include the Kira mini, the small Eleanor, and the Lee Radziwill Cat Eye style. 
Swimwear, flared skirts, glittery knitwear, and tailored jackets are some of the garments that can be found in the Tory Burch Holiday collection. Anthony Turner completes Selena and Abby's looks by working on their hair, while Thomas De Kluyver is responsible for their makeup. And for more from the brand, discover Tory Burch's Essences of Dreams fragrance collection.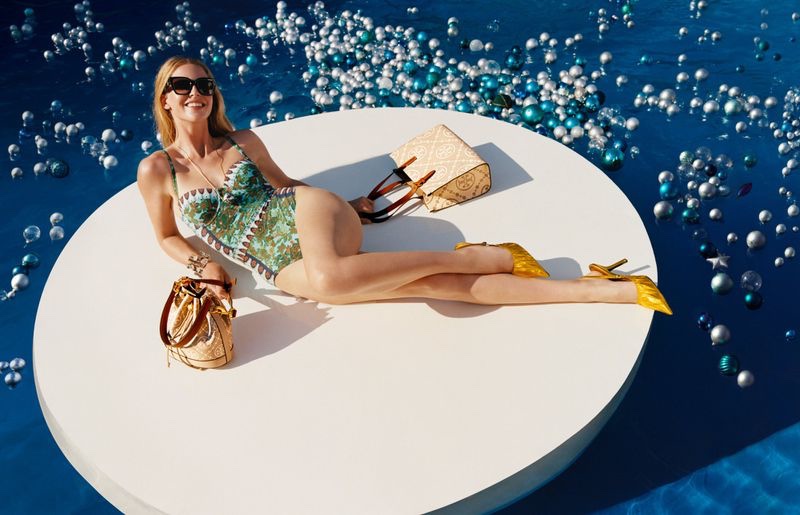 This story originally Appeared on FashionGoneRogue