Anitta stuns on the November 2022, Innovators issue of WSJ. Magazine. The Brazilian singer is seen in photographs taken by Gregory Harris wearing a cape and dress from the Ralph Lauren Collection that are both black and shimmering, along with earrings designed by Van Cleef & Arpels. 
Cover Shoot: Anitta for WSJ. Magazine November 2022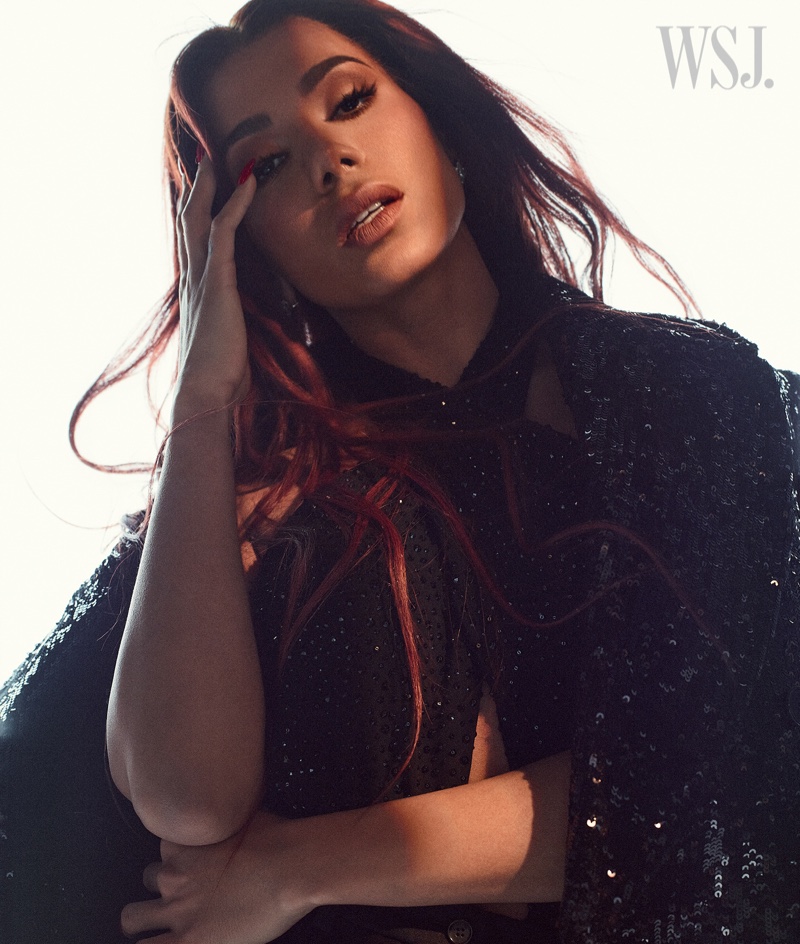 The star can be seen posing in various glamorous outfits in the accompanying photographs. Anitta flaunts the designs of several different fashion houses, including Balenciaga, Prada, and Michael Kors Collection, while being styled by Edward Bowleg III.
The redhead looks radiant no matter what she wears, be it sequins or faux fur. Finishing her look, hairstylist Jesus Guerrero works on her fiery tresses with impeccable makeup by Hrush Achemyan and a manicure by Temeka Jackson.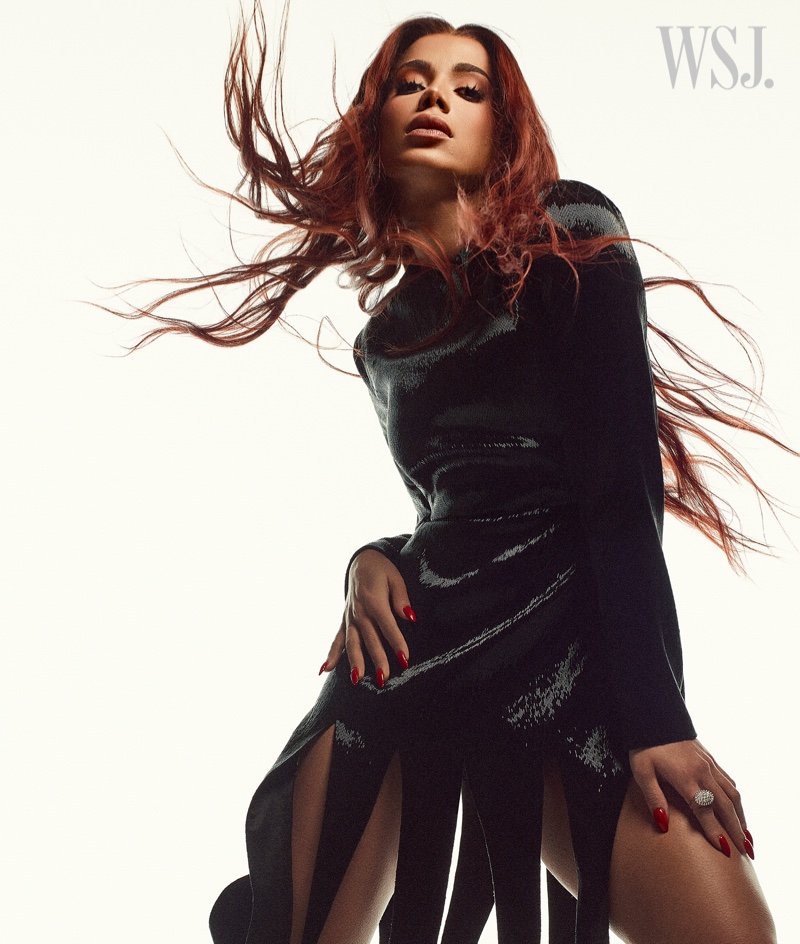 Anitta is open about her plastic surgery, which includes a nose job, jaw-shaping procedures, and breast augmentations. 
"It's nothing to do with me not being happy with myself," she says of the surgeries. "For me it's like changing my hair." She goes one step further: "Even if it's not good or the way I expected, I still like the process. I like the adrenaline."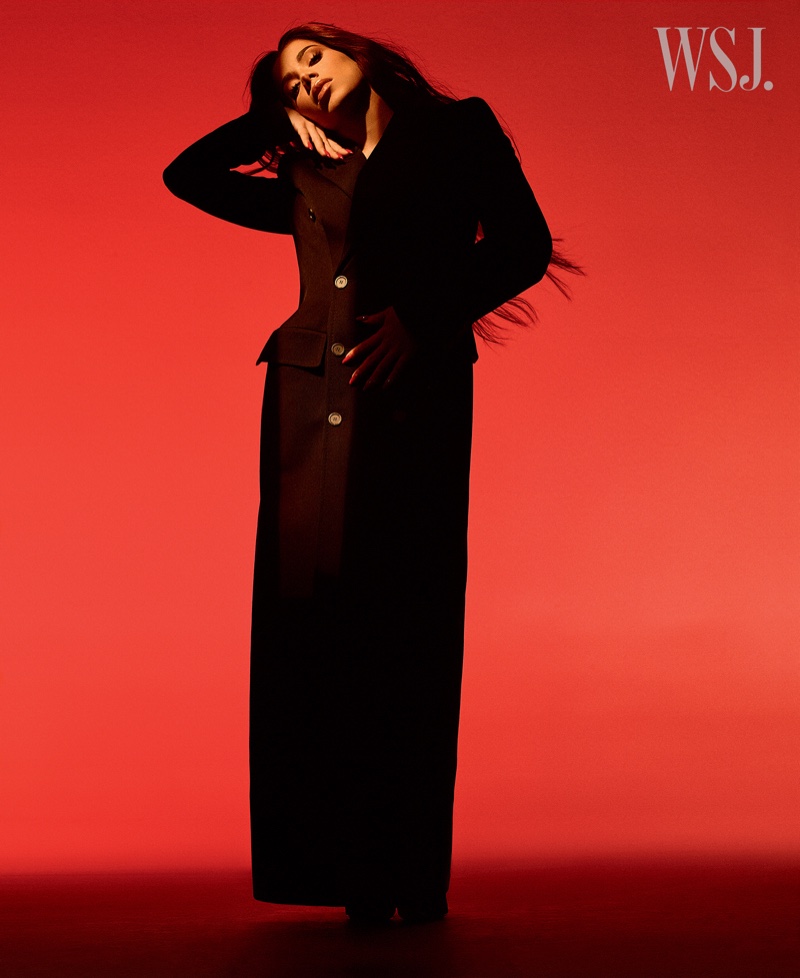 Anitta opens up about her plastic surgery, being politically outspoken, and religion in her interview. The November issue of WSJ. Magazine hits newsstands on November 12th. You can also see the star model adidas NMD V3 sneaker in a recent campaign.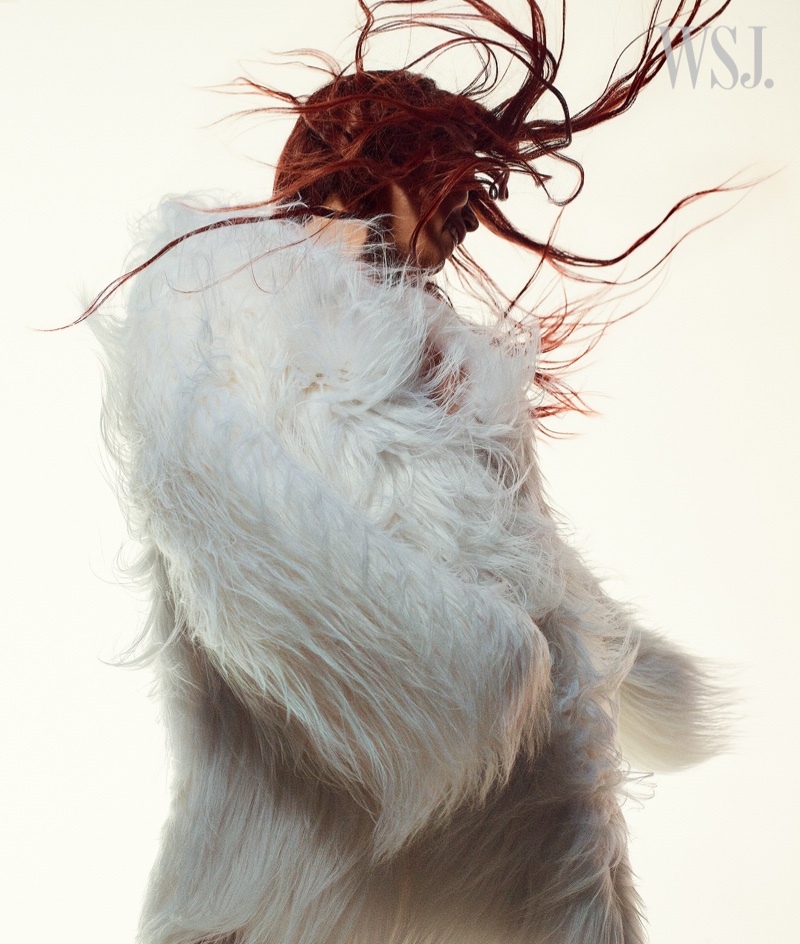 Anitta on the skepticism of the local industry about her global plans:
"They said, 'Well, you can try to go international, but that's impossible. Nobody's ever made it, the last person was Carmen Miranda,'" she says. "Impossible? This word just makes me want to go for it." 


This story originally Appeared on FashionGoneRogue